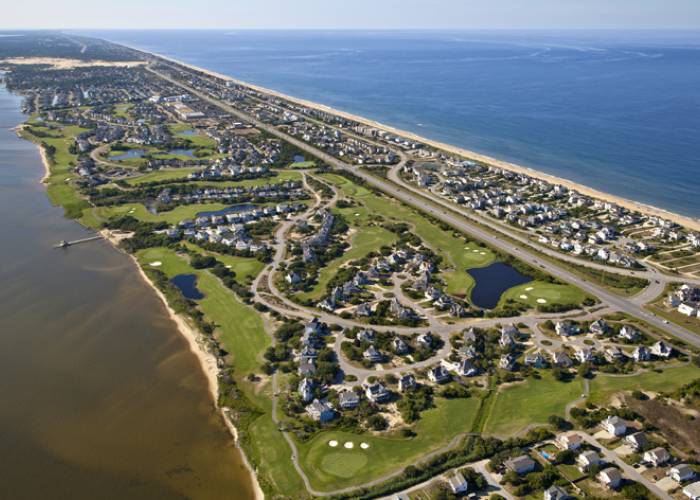 I am going to highlight one of my favorite communities on the Outer Banks. But before we dive in, let's talk about where we are in the Outer Banks real estate market.
Sales activity continues to outpace 2018. Through the first week of May, there have been 555 single family homes sold compared to 532 sales this same time last year. And the average sales price has increased slightly from $447,064 to $449,222.
With sales up, prices continuing to rise, and interest rates still under 5 percent, if you want property on the Outer Banks, now is the time.
This is the perfect segway to talk about one of the most unique communities on the Outer Banks, The Village at Nags Head. The Village is a 400 acre ocean to sound community located in the Heart of Nags Head. The homes feature components of the 'Old Nags Head" style architecture like wrap around porches and cedar shake roofs.
There is an 18 hole par 71 Scottish Links golf course that parallels the Roanoke Sound. Bring lots of golf balls because you will lose them! But you will probably find just as many as you lose so you should be ok!
There are 2 soundside sailing piers for kayaking and windsurfing. On the Ocean front there is the Village Beach Club which features an Olympic size pool, oceanfront cafe, shower and changing facilities, children's pool, and dedicated beach access to a life guarded beach
The Village also offers a private beach access with bath house and parking for owners and guests. There is also a shuttle that runs all summer long and will pick you up right from your Village home and take you to one of the amenity sites so you don't have to drive!
There are 23 separate and unique neighborhoods within the Village. With pricing starting in the upper $200's and going to over $2m, there is something for everyone. The Village is one of the few communities that covers all of markets; you can live year round there, in fact my parents retired and have lived in the Village for over 20 years! You can also have a second home for your own getaways. And vacation rentals also do very well because of all the amenities and proximity to the ocean and sound.
If you would like more information on buying or selling property in the Village at Nags Head, please contact me. Again, my name is Rick Drumm, with Outer Banks Blue, and it will be my pleasure to assist you. And remember, "Home Work" is what I do Best.